Phi·lan·thro·py
Phi·lan·thro·py pē n, [LL philanthropia, fr. Greek] 1. Goodwill to fellowmen; esp: active effort to promote human welfare, 2. an organization distributing or supported by philanthropic funds.
I thought I would take the time away from commerce and bookselling, and use what little spotlight I might have to highlight the great work, and consistent need, of some impressive groups of people. There are a great many non-profit organizations doing terrific philanthropic work. Over the course of the year, I'll rotate the organizations that I feature on this page. I could probably do this for 100 years and not list all the good groups that are really making a difference. I've focused on organizations that work in areas that are closely related to the values espoused in Killmaiden's, which include the deep and abiding love of our planet, and the desire to preserve the good things in it. So, right now the spotlight shines on the following:
www.sierraclub.org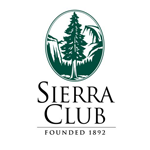 In his day, John Muir was America's most famous and influential naturalist and conservationist, and he founded the Sierra Club. You may know him best as the guy pictured on the California quarter. Muir began the Sierra Club in order to "do something for the wilderness and make the mountains glad." You really can't argue with that. Today, the Sierra Club has over 1.3 million members and supporters and is the oldest, largest, and most influential grassroots environmental organization in the United States. It's dedicated to exploring, enjoying and protecting the planet. You can't really argue with that either. The Sierra Club is in tune with the values espoused in Killmaiden's Compendium, the values of exploring and respecting our planet. Check out the
Sierra Club
, and see how you can help.
www.worldwildlife.org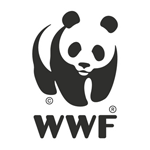 In 1961 sixteen of the world's leading conservationists signed the Morges Manifesto stating that while the expertise to protect the world environment existed, the financial support to achieve this protection did not. The decision was made to establish the World Wildlife Fund (WWF) as an international fundraising organization to work in collaboration with existing conservation groups and bring substantial financial support to the conservation movement on a worldwide scale. For over fifty years the WWF has been protecting species, preserving places, and transforming businesses so that our planet remains a safe and beautiful place for all its inhabitants. I can't imagine what the world would look like right now without their great efforts. Please consider giving
WWF
some help so that we don't have to learn what it would be like without them.
www.doctorswithoutborders.com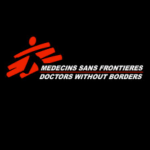 Doctors Without Borders/Médecins Sans Frontières (MSF) is an international medical humanitarian organization created by doctors and journalists in France in 1971. Today, MSF provides independent, impartial assistance in more than 60 countries to people whose survival is threatened by violence, neglect, or catastrophe, primarily due to armed conflict, epidemics, malnutrition or natural disasters. In 1999 they won the Nobel Peace Prize. That's some seriously good work. Every day, MSF field staff provides urgent medical care to people, often children, in dire need in some of the least safe parts of the globe. Importantly, 86% of the funds MSF raises go to these vital program services, and only 1.3% goes to administrative and overhead. They put the money and people in the field, and
MSF
could use your help so they can continue to do so.