Biennial by James A. Shapiro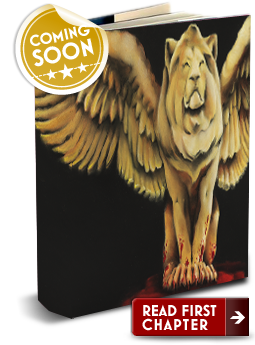 In the international art world, glittering fortunes can be made one minute, and come crashing down the next. No one knows that better than Natasha Turner, a talented specialist at the world's most exclusive purveyor of art, Hartley's Auction House in New York. Ms. Turner—whose friends call her "Tash"—thought rising through the viper's nest at Hartley's would be her biggest struggle. But, when her client, Lord Terrence, is murdered in London while phone-bidding through her during a major auction, Tash is plunged into intrigue on a global scale.
With Lord Terrence's dying words still ringing in her ears, Tash departs to the Venice Biennial, known as the Olympics of Art. At the Biennial, auction houses, blue chip galleries, artists, and the glamorous international elite who buy multi-million dollar paintings, decamp every two years to anoint the winner of the Leoni d' Oro, the Golden Lions. While she thinks the Biennial will take her mind off the tragedy, the murder follows Tash to the beautiful streets of Venice. Instead of being able to focus on landing a significant client—and making or breaking her career—Tash finds herself unraveling the mystery of who killed Lord Terrence against a conspiracy that involves international criminals and highly-placed government officials. In order to succeed, she'll need the help of an unlikely group, including her best friend at Hartley's, an Iraqi artist, a doting Venetian nobleman, and a rising star Congressman, who just happens to be her ex-boyfriend.
It will be a Biennial to outshine all others, if only Tash can survive it.